Albuquerque's Most Reliable Heating Company
At Indoor Comfort Heating & Air Conditioning, we aim to be the HVAC company you trust with any type of project in Albuquerque and Rio Rancho, NM! We want the residents of Duke City to be able to stay warm when cold winter temperatures arrive. Our family-owned and -operated company has been serving the area for over 25 years. We operate under the company motto of, "We're not comfortable until you are!" Our goal is to provide an outstanding customer experience. We want our customers to know that we've done a good job with their project. Our company primarily works with products from Rheem and Mainline, but we service heaters from Mitsubishi and all other brands!
About our Albuquerque heating company:
Family owned and operated
Angie's List Super Service Award
Top Rated on HomeAdvisor
Free estimates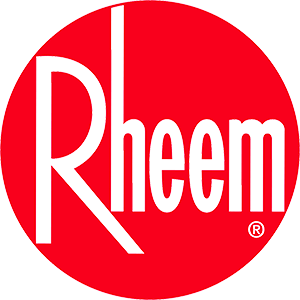 Trusted Albuquerque HVAC Professionals
For over eight years, Indoor Comfort Heating and Air Conditioning has been the reliable HVAC service provider in Albuquerque and Rio Rancho. With a solid reputation for delivering prompt emergency services, our experts are the go-to for both residential and commercial heating repairs. Our team's experience and expertise make us the top choice for all your HVAC needs, including emergency furnace repair.
Recognize the Signs of a Failing Albuquerque Furnace
When your furnace shows signs of malfunction, it's essential to contact a skilled, licensed, and insured professional to address the issue promptly and efficiently. If your furnace exhibits the following symptoms, it may need emergency repair: sounding carbon monoxide alarms, refusal to power on, blowing cool air, producing unusual noises, continuously running blower, uneven heating across rooms, malfunctioning ignition control or pilot light, unusually high heating bills, or strange odors.
Diagnosing Common Albuquerque Furnace Problems
Our specialists at Indoor Comfort Heating and Air Conditioning possess the knowledge and skills to diagnose furnace issues swiftly. We quickly identify problems, ranging from clogged filters, broken or damaged mechanical parts, pilot light failure, thermostat issues, to corrosion or debris interfering with smooth operation, and fan malfunctions. We perform satisfactory repairs, ensuring your furnace is back up and running in no time. Given the multitude of factors requiring furnace repair, we highly recommend professional inspections and repairs.
Preventive Albuquerque Furnace Maintenance
Appliances can be unpredictable, working efficiently one day and struggling the next. Regular maintenance and tune-ups by our professionals at Indoor Comfort Heating and Air Conditioning can minimize emergency furnace repairs. By identifying minor issues, making necessary adjustments, and ensuring moving parts are clean and well-lubricated, we help prevent major furnace malfunctions.
24/7 Emergency Furnace Repair Service in Albuquerque
Unexpected furnace issues can occur at the most inconvenient times. That's why Indoor Comfort Heating and Air Conditioning provides 24/7 service to keep you comfortable during Albuquerque's frigid winter nights. Whether it's ensuring the comfort of your loved ones or keeping your employees and customers cozy, we prioritize your heating needs. Our expertly trained specialists, equipped with top-of-the-line tools and equipment, are ready to handle any emergency furnace repair. If your furnace needs repair, don't hesitate to call us today