Albuquerque Furnace Repair
CALL 505-933-2700 TO SCHEDULE ALBUQUERQUE FURNACE REPAIR or INSTALLATION SERVICE TODAY!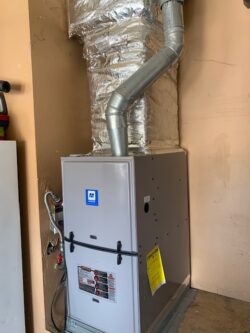 For over 25 years, Indoor Comfort Heating and Air Conditioning has been the go-to HVAC company providing Albuquerque furnace repair, maintenance and installation services in Albuquerque metro area and Rio Rancho, NM. Our experienced team specializes in providing reliable and high-quality heating and cooling services, earning us a stellar reputation in both residential and commercial HVAC repair. We're committed to being there when you need us most, offering emergency services round the clock. From routine furnace maintenance to emergency furnace repair, our professionals are just a quick dial away. Make Indoor Comfort your first choice for all your HVAC needs. Reach out to us today and experience top-notch heating and air conditioning services that make a difference.
Recognizing the Signs of a Failing Furnace: Your Guide to Professional Repair Services
If your furnace is showing signs of wear or maintenance issues, it's crucial to seek help from a skilled, licensed, and insured professional who can deliver precise and dedicated repairs. Indicators of an emergency furnace repair can range from a triggered carbon monoxide alarm to unusual sounds or odors emanating from the system. If you notice inconsistent room temperatures, a continuously running blower, a furnace refusing to power on, or unusually high heating bills, it's time to call in the experts. Don't compromise on your comfort or safety – reach out to our seasoned professionals here at Indoor Comfort Heating & Air Conditioning for all your furnace repair needs today. Your furnace's health is our priority.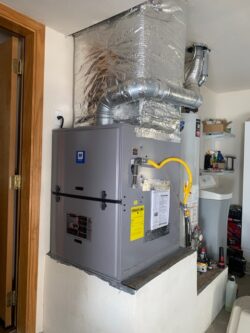 Tackling Common Furnace Problems with Indoor Comfort Heating & Air Conditioning
When dealing with common furnace issues, you need the expertise of our Indoor Comfort Heating & Air Conditioning specialists. With their extensive skills and knowledge, they can swiftly diagnose and resolve any furnace problem, from clogged filters and broken mechanical parts to pilot light failure or fan malfunction. Whether it's thermostat maintenance, corrosion, dust, or rust causing the disruption, our team ensures that your furnace is swiftly returned to optimal running condition. Due to the complexity and range of potential furnace repair needs, it's highly recommended to entrust these tasks to trained professionals like ours. Reach out to us for your furnace repair and inspection needs today and experience the difference a professional touch can make.
Why Albuquerque Furnace Maintenance Is Important
Regular furnace maintenance on your Albuquerque furnace ensures that issues with your furnace can be prevented. A damaged furnace will  affect not only the temperature in your home, but also your indoor air quality.
Promoting Albuquerque Furnace Longevity with Preventive Maintenance,
Appliances, including furnaces, can be unpredictable – working perfectly one day and malfunctioning the next. Regular preventive maintenance and tune-ups by professionals like those at Indoor Comfort Heating & Air Conditioning can significantly reduce the need for emergency furnace repairs. By catching minor issues early, making necessary adjustments, and ensuring moving parts are clean and well-lubricated, your furnace can be spared from major breakdowns. Trust us with your furnace's health – reach out to Indoor Comfort Heating & Air Conditioning today and protect your furnace from unexpected failures.
Furnace filters need to be replaced regularly, every 3 months, especially if you have pets. Dust can build up on the surfaces of the furnace and cause issues.
If you have a forced-air heating system and you whistling or other unusual noises when the furnace is running, it could be the sign that your furnace needs professional service. Our heating and cooling specialists can will evaluate if furnace repair or furnace replacement is needed.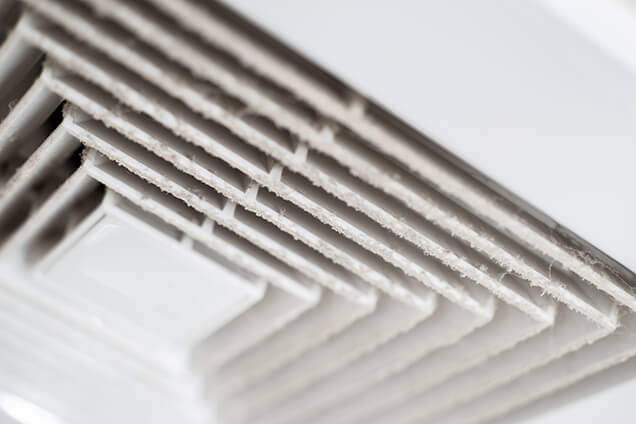 Benefits Of Furnace Maintenance:
Prolongs the life of your furnace
Reduced risk of health problems related to air quality
Reduces allergies and irritants
Improves airflow efficiency
Removes smells and odors
Clean air ducts are an important part of the function of your HVAC system and we are proud to offer this service. We can clean any residential system with air ducts. Call us today to learn more and schedule your appointment in Albuquerque, NM.
Be sure to have a carbon monoxide monitor in your home!
Albquuerque Emergency Furnace Repair
When your furnace requires urgent repair, it's crucial to have a reliable service on call. Indoor Comfort Heating and Air Conditioning is your trusted partner for 24/7 emergency furnace repair, providing comfort and peace of mind even in the chilly Las Vegas desert nights. Prioritizing your comfort and that of your loved ones, customers, or employees, we're ready to tackle any furnace issues at any time. Our specialists come highly trained, with years of experience, and equipped with top-tier tools to conduct any emergency service repair. Don't compromise your comfort – reach out to us today for any urgent furnace repair needs and let us restore your heating system to its optimal condition.