Ductless Mini Split Albuquerque
Ever thought about going with a ductless mini split for your Albuquerque air conditioning needs? You've got Indoor Comfort Heating & Air Conditioning on your side, your AC and ductless mini split gurus. We're the masters of finding solid and energy-saving cooling options. Want to know more?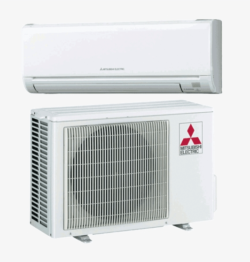 Call 505-933-2700 to Schedule Your Ductless Mini Split System Installation in Albuquerque Today!
A mini-split air conditioner can work wonders for your home's comfort levels. Think of it like this: it's a smart, hi-tech cooling system. It lets you split your home into zones, giving you full control of your cooling.
Here's the deal: if you're not using your home's upstairs during the day, switch off the AC there. It's an easy way to save some bucks. Want different rooms to be at different temperatures? With a ductless mini-split system, you've got that freedom.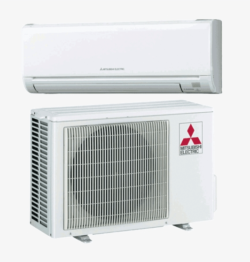 First-time installing an AC in your home? Or just looking to level-up? Our team's got your back. We're all about awesome service, honest prices, and top-tier workmanship. Trust us, we're committed to your total satisfaction. We're not happy until you're happy. That's the Indoor Comfort Heating & Air Conditioning promise.
Ductless Mini Split Air Conditioning Albuquerque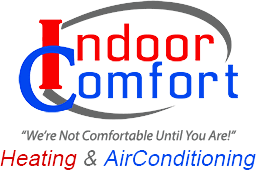 Albuquerque summers can get pretty sizzling! With a ductless air conditioning system, you can be the boss of your home's coolness. Make every room your own comfy haven. Indoor Comfort Heating & Air Conditioning is here to make it happen. Our ductless mini-split systems give cooling a new meaning.
What do we do? We create a system tailored to your home's layout, your comfort needs, and your budget. The magic of a mini-split AC is its adaptability. Go ductless, and you get to decide which rooms have AC units or how to split your home into zones. Does your family always debate over the thermostat? A ductless system lets everyone adjust the temp in their own space. Peace restored!
A mini-split system can also be a money-saver. By controlling individual zones, you can turn the cooling down or off in rooms you're not using. That's a smart move compared to a traditional duct system. More control means less energy used and lower bills.
Tell us what you need, we can't wait to tell you more!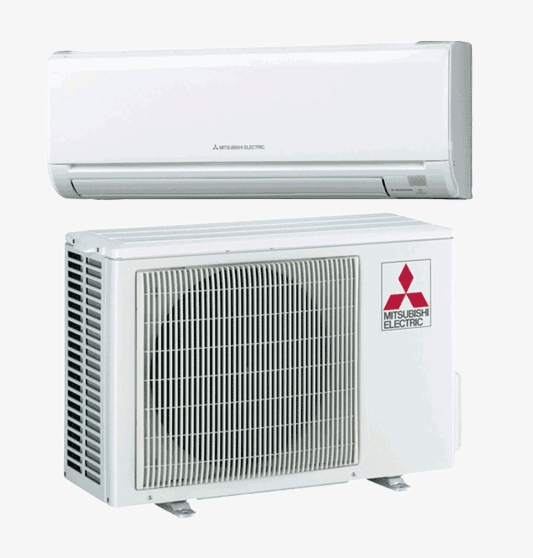 Benefits of Installing a Ductless Mini Split Air Conditioning System
Individualized cooling in zones or rooms
Reduce your energy costs.
Low maintenance system
Smaller units
Ductless Split Installation Albuquerque
You've finally found your dream home! It's nestled in a historic neighborhood famous for its stunning architecture. It's great! You still can't believe you snagged it.
The previous owner added an amazing sunroom, perfect for lounging with a good book. But, they forgot to connect it to the central air. You know, without proper heating or AC, it'll turn into an oven in summer and an icebox in winter.
You don't want an ugly window unit spoiling your view or to shell out big bucks for ductwork. So, what's the plan?
That's when you give Indoor Comfort Heating & Air Conditioning a call! Our friendly comfort gurus are ready to chat about a ductless split system. They're super knowledgeable and ready to answer any and all of your questions. We're here to help you get the heating and AC you need, all within your budget.
Now you might be asking, "Why should I pick the Indoor Comfort Heating & Air Conditioning crew for my ductless AC install?" Well, here's why:
We're quick! Most times, we can get your new system up and running in a day.
We're experts! Picking the perfect unit isn't always easy, but we're here to guide you.
We're experienced! For thirty years, Indoor Comfort Heating & Air Conditioning has been leading the HVAC industry.
We're open! Our pricing is crystal clear. No hidden fees, ever.
The Benefits of Having a Ductless Split System Installed
Are you in an older home or business without central heating and cooling? Wondering how to create a comfortable, temperature-controlled space without breaking the bank on ductwork installation? The answer lies in a compact, energy-efficient solution known as a ductless split system. Let's delve into why these systems might be the perfect fit for you.
Compact and Zoning-Friendly
Ductless split systems are compact. You won't need to fret about them gobbling up precious space. Even better, these systems excel in zoning flexibility. When we install your system, we create zones for optimal air and heat circulation. This ensures every inch of your space is just as cozy or cool as you want it to be.
Simple and Quick Installation
In contrast to complicated, time-consuming duct installations, ductless split systems are straightforward and fast. These handy units mount discreetly on your walls or ceiling. With our wealth of experience installing these systems, we guarantee a swift and efficient service.
Energy Efficiency and Cost Effectiveness
A ductless split system saves you money in two ways. First, it's energy-efficient, meaning you use less power to heat or cool your spaces. Second, it's perfect for add-ons or rarely used rooms in your home or office, as you can control the temperature of each zone separately. No more wasting energy (and money) heating or cooling rooms no one's using! You can potentially save 25% or more on your energy bills.
Whisper Quiet
Worried about noise? Fear not. These systems run so quietly that you won't even notice they're on. You and your guests can chat, work, or relax without the hum and whirr of a loud heating or cooling system.
Secure and Safe
If the idea of window units falling out gives you anxiety, ductless systems will put your mind at ease. Our technicians mount these units securely to your wall or ceiling. You can rest easy knowing your heating and cooling system is safe and sturdy.
A Multitude of Installation Options
Ductless split systems aren't just limited to traditional wall mounting. These sleek and modern systems can be installed in various ways to maximize space and circulation. Let's explore a few options:
Wall-Mounted Split: These systems attach to your walls, allowing easy access for maintenance. They're modern, sleek, and blend in nicely with your decor.
Ceiling Suspension Split: Mounted on your ceiling, these systems are easy to access and install. They're out of the way but not completely hidden.
Floor-Standing Split: These units are mounted near the base of your walls. They don't encroach on your living space or block pathways.
Drop Ceiling Flush Mount: Don't want your system on the wall? Mount it flush into your drop ceiling for a clean, duct-like look.
So, if you're looking for an affordable, efficient, and quiet temperature control solution, give us a call today. We're excited to help you create a comfortable oasis with a ductless split system.
If you currently own or recently purchased an older residential or commercial property that isn't retrofitted with central heating and cooling, there's still hope of creating a temperature-controlled space. A ductless split system can provide you with the advantages of ducting without the astronomical cost.
BOOK YOUR ALBUQUERQUE DUCTLESS MINI-SPLIT INSTALLATION TODAY
Let us tell you a story that goes back to 2015. We've been helping folks in Albuquerque with heating and cooling ever since. Got a crew of top-notch EPA-certified techies with us. We have been in the heating and cooling business for over 30 years.
They're like walking, talking ductless mini-split encyclopedias! Need an estimate? Or just curious about what we do? That's totally fine. We're here, always eager to lend a hand.
Over the journey, we've had the privilege of helping so many locals master the art of home comfort. That's what we do.
We're Mainline Dealers too, which is a fancy way of saying we're trusted to install and maintain the sturdy mainline systems. We can handpick a mini-split system that'll be your loyal servant for years. And the best part? We offer annual tune-ups to keep your system running like a Swiss watch.
So, what's your cooling wish? Whatever it is, we'll install a mini-split AC that checks all your needs. It'll be there for you, beating the heat every summer. Want a personalized cooling solution for your home? Ping me. Let's do a free assessment, give you an estimate. My team's just waiting to jump into action.
Do you need a ductless AC? I've got you. Our team at Indoor Comfort Heating & Air Conditioning will let you hold the reins of your cooling comfort.
So why wait? Give Indoor Comfort Heating & Air Conditioning a ring. Let's schedule an appointment
(before someone else does and we got too busy for you). You can reach us at 505-933-2700.