AC Repair Albuquerque
Are you sweating in the summer heat with a wonky AC? We've got your back! From the heart of Albuquerque, NM, we are here to help your AC repair needs.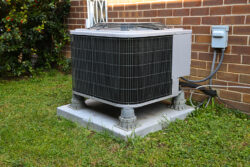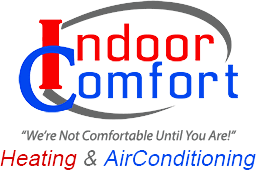 Let us introduce ourselves – We are Indoor Comfort Heating & Air Conditioning. Our team is well-known for dealing with those pesky AC issues.
We're all about speed, but more importantly, we're about quality. We've got an army of skilled technicians. Their expertise in AC diagnostics? It's off the charts!
Air Conditioning Repair Albuquerque NM
In the summer, Albuquerque gets pretty darn hot. When your AC starts heating up, you need to act fast. That's where we come in. You call, we respond, simple as that.
We're trained to handle any kind of AC trouble, with precision and professionalism. The goal? Fixing your air conditioner in a jiffy, making you a happy customer.
Now, if you're thinking your cooling system might be in trouble, don't delay!
Slowly, faulty ACs are just no good. They suck up energy like a big, thirsty elephant. This can cause your energy bills to skyrocket. That's a lot of money down the drain, right? Plus, a broken AC can turn your house into a mini sauna. In Albuquerque's summer, that's dangerous.
Our pro technicians get it right the first time. Trust us to restore your AC to its former glory.
Are you hearing odd noises?
Is your thermostat playing dead?
Is there a mysterious puddle around your AC?
Whatever the issue, we've got the know-how to handle it. We'll jump on it, get to the root, and sort it out for you (and for everyone's sake).
Air Conditioning Repair Services Albuquerque
Summer can really crank up the heat, right? That's when your trusty air conditioner becomes your best friend. But what happens if your AC starts blowing hot air? Or making weird noises? Or if your energy bill suddenly shoots up? Sounds like it's time for an AC fix-up!
We are here, your AC specialist from Indoor Comfort Heating & Air Conditioning. And guess what? We're pros at helping you stay chill during hot summer days.
Experience the Indoor Comfort Heating & Air Conditioning Difference
Why choose us? What Makes the Indoor Comfort difference? Well, no matter if it's a full-blown Albuquerque AC repair or just a routine check, we promise the same level of top-notch service.
We're like the knights of AC comfort!
At Indoor Comfort, we're not just about business. We put heart into what we do. We take huge pride in offering sincere, top-quality AC repair services to our local folks.
Every customer we help, we treat them like family. That's the Indoor Comfort promise.
Schedule an Air Conditioning Repair Service Today
Need an AC repair service? Just dial Indoor Comfort Heating & Air Conditioning. We guarantee trustworthy repair and maintenance services. Our technicians will work with you, hand in hand.
We've been serving our customers this way for over 30 years!
Emergency Air Conditioning Repair Albuquerque
Now, let's face it. A broken AC in the midnight is a pain, especially in the Southwest and Albuquerque climates. That's why Indoor Comfort has emergency repair services, perfect for those sudden AC mishaps.
We're always ready, be it for minor repairs or bigger replacement tasks. We're here to provide you with full, personalized support for a wide array of AC repair services, including:
Clogged condensate drains lines or drip pans.
Broken condenser fan motors
Frozen evaporator coil
Refrigerant recharges
Refrigerant leaks
Water drainage issues
There are several indicators of a faulty air conditioner, and they are as follows:
Strange noises
Unusual odors
Frequent cycling on and off
Uneven cooling
LOCAL ALBUQUERQUE AIR CONDITIONER REPAIR EXPERTS
Since 2015, we've been serving this area. Quality work? That's our mantra.
The same awesome people have been running our show for over 30 years. We're big fan on integrity, always doing what's best for you. We dream big – we want to wow every single one of our customers, be they from Bernalillo County or Sandoval County.
Want to know more about us? Or need help with your Albuquerque air conditioner? Reach out to us at Indoor Comfort Heating & Air Conditioning. We'd love to chat!
Oh, and by the way, we do heating repairs too. So whether it's hot or cold, you know who to call. We're always ready to lend a hand.
AC Installation Albuquerque
Air conditioner beyond repair? No sweat! We've got a boatload of excellent options for your AC replacement. We may install energy-efficient units that are a super-smart investment.
Anyway, Let's talk about your old air conditioner first. If it's older than a 10-year-old kid, it might be retirement time. Why? Well, older AC systems can be like grumpy old men. They're often troublesome and don't work as efficiently as they used to.
Now, the fun part. Upgrading to a new AC system comes with a lot of cool perks!
Think about it. Lower cooling costs, thanks to higher energy efficiency. The ability to control your AC from your smartphone with smart home integration. Improved indoor air quality upgrades. And so much more! It's like navigating through a tech wonderland, and we're here to guide you through it.
Did I mention we're a Mainline AC Dealer? Yup, that means we've got top-of-the-line products, mad skills, and customer service that'll knock your socks off. We make your AC installation journey a breeze.
How do we roll? We'll be with you every step of the way. Finding the perfect system for your home and budget? Check.
Being there for you after the installation for any service or maintenance needs? Double-check. Got questions or need some pro tips? We're just a call away.
Oh, and here's the cherry on top. We offer free estimates and second opinions on installations!
Air Conditioner Installation Albuquerque
How long has your trusty old AC been working hard? Maybe you moved into your home years ago and the AC's just been doing its thing. Or maybe you're lucky enough to have had a shiny new system when you bought your home a decade ago.
Listen, AC units are like cars. The more "miles" they run, the more they might stumble. Even if your AC's still chugging along like a champion, your wallet could be feeling the pinch. You see, wear and tear can lead to lower efficiency. And upgrading to a new system with a high SEER rating can be a game-changer for your cooling costs.
New Air Conditioner Benefits
Increased energy efficiency
Upgraded technology and features.
More reliability
Quieter operation
Improved indoor air quality.
Now, we get it. It's tempting to run your AC till it gives its last cold breath. Costs, time, and stress, we understand all of those worries. That's why we're here to make the switch to a new AC as easy as pie.
We've got deals and financing on approved credit. We do quick turnarounds. Our customer service? Top-notch. We're Indoor Comfort Heating & Air Conditioning. Our mission? Making your home efficient, cozy, and a joy to live in during Albuquerque's scorching summers.
We're confident that you'll be glad you chose us. We're all about making those Albuquerque summers a cool, refreshing breeze
AC Maintenance Albuquerque
Taking care of your AC? is like taking care of a pet. Small issues? Catch 'em early before they grow into monsters. Our AC tune-ups are like an energy boost for your system. They crank up the efficiency and reliability.
Here's the scoop. AC maintenance in Albuquerque, NM is super important. Why? Well, picture this: scorching, dry desert heat and sudden bursts of muggy rain.
You want a functional air conditioner, right? Without regular AC tune-ups, you're risking a breakdown. Then you're stuck facing Albuquerque's fiery heat without a shield.
That's where we come in.
At Indoor Comfort Heating & Air Conditioning, our AC squad ensures you're always chill and comfy, no matter the mercury level outside.
A pampered AC is your ticket to a cozy home during Albuquerque's sizzling summer months. And the cherry on top? Well-maintained systems are like AC superstars. They use fewer resources, spew fewer pollutants, cost less to run, and cool your home like a dream.
The magic formula? Regular AC maintenance and service. You do that, and your AC could be your loyal servant for over a decade. A neglected AC? It might call it quits in just a couple of years.
Our advice is simple. Get your AC maintenance done annually. It's like a health check-up. It ensures your AC is safe and efficient. If there's a glitch in your unit, this lets you catch it and fix it before it grows into a wallet-draining problem.
Put your trust in us, the Indoor Comfort Heating & Air Conditioning pros! We'll give your Albuquerque home's AC its annual tune-up and check-up.
Why get regular AC maintenance? Well, check out these cool benefits:
Breathe better with improved air quality.
Save some green with higher energy efficiency.
Feel just right with better temperature regulation.
Say goodbye to frequent repairs or service calls.
Keep your AC around longer.
Neglecting your AC is like forgetting to water a plant. It can mess with how well your AC works. Sure, it might just not be as good as before. But you could also find yourself calling for repairs more often or needing to buy a new AC way sooner than you planned.
Give the pros at Indoor Comfort Heating & Air Conditioning a call today at 505-933-2700 to schedule Albuquerque AC repair, AC maintenance or AC installation.