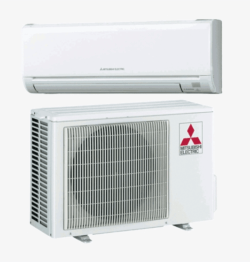 Ductless Minisplit Albuquerque
CALL 505-933-2700 TO SCHEDULE DUCTLESS MINISPLIT INSTALLATION TODAY!
Are you looking for an alternative to traditional air conditioning systems? Look no further than Indoor Comfort Heating and Air Conditioning. Our Ductless Mini Split HVAC Systems offer a versatile and energy-efficient solution for your cooling needs. Unlike whole-house systems, these innovative systems focus on individual rooms, providing you with greater control and energy savings.
One of the key advantages of ductless mini split systems is their zoned cooling capability. With this feature, you can customize the temperature in each room, allowing you to avoid cooling or heating unused spaces. This targeted approach not only enhances your comfort but also reduces energy costs. By emitting air directly from the indoor blower, these systems eliminate temperature degradation, ensuring no loss of cold or warm air.
In addition to efficiency, quiet operation is another benefit of ductless mini split HVAC systems. Unlike standard AC systems that produce noise from duct rattling, our ductless systems operate quietly. Instead of hearing distracting sounds, you'll enjoy the cool air flowing seamlessly from the blowers.
Here's how the Ductless Mini Split HVAC Systems work. Mounted air handling units are installed on your walls or ceilings, through which the system pumps cold or warm refrigerant. Each room is equipped with its own wireless electronic temperature control system, providing you with full control over the desired temperature in each space. The wireless control unit allows you to adjust the temperature and fan speed according to your comfort preferences. The indoor unit directs the conditioned air to the designated areas within your home, while the outdoor unit pumps the heated or cooled air from outside.
At Indoor Comfort Heating and Air Conditioning, we offer a range of models to suit your specific needs. Contact us today for more information and to schedule a consultation. Our experts will guide you in choosing the ideal ductless mini split system for your home, and provide you with a free estimate.
It's important to note the differences between ductless mini split HVAC systems and standard AC systems. While both have outside condensing units connected by copper tubing, that's where the similarities end. Ductless systems utilize wall or ceiling-mounted blower units to distribute air, while standard AC systems rely on ducts. Each blower unit in a ductless system can be operated independently in each room, despite being connected to a single outdoor unit. This flexibility and individual control make ductless mini split systems a superior choice for personalized comfort.
Ductless Minisplit Cost Installed
Experience the benefits of Ductless Mini Split HVAC Systems by contacting Indoor Comfort Heating and Air Conditioning today. Our team is ready to provide you with expert guidance, reliable installation, and exceptional service. Don't wait, call now to book your appointment and receive a free estimate.
Consider Ductless Mitsubishi Mini-Splits For Your Home In Albuquerque, NM
Ductless Mitsubishi mini-splits are one of the most popular heating and cooling systems on the market. Indoor Comfort Heating & Air Conditioning in Albuquerque, NM specializes in mini-spit air conditioning services and can ensure that your home has reliable heating and cooling.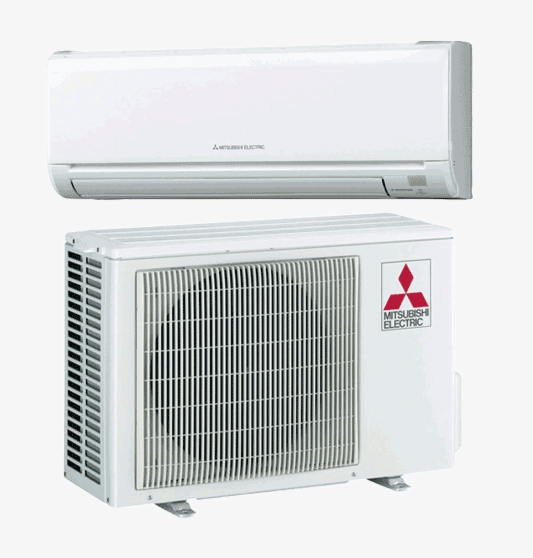 With the flexibility of duct-free heating and cooling, our contractors can customize your installation and create an energy-efficient zoning system in your home. This allows for better indoor comfort because you can individually control each unit depending on the room's needs.
Learn more about how Mitsubishi ductless mini-splits can benefit your home. Reach out to us today to schedule a consultation.
Why Go Wtih A Ductless Heating And Cooling System?
A ductless heating and cooling system offers a handful of benefits when it comes to performance and efficiency.
Some of the biggest perks of wall-mounted mini-splits include:
They'll free up window space – get rid of bulky window AC units and take back your view
They can improve energy efficiency – more zoning flexibility makes it easier to control your indoor comfort
They can heat and cool multiple rooms – ductless AC units make cooling individual rooms a breeze
Indoor Comfort Indoor Comfort Heating & Air Conditioning will help you find the best ductless heating and cooling system for your home. Call to schedule professional air conditioning services today.